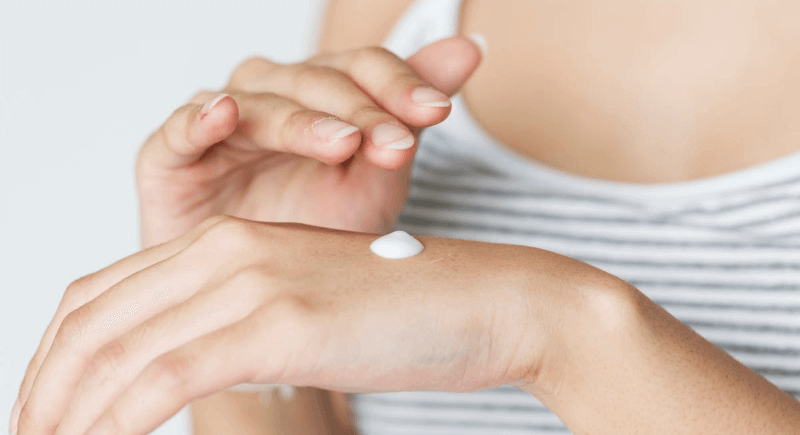 Hemp has been a popular ingredient in beauty products for quite some time. If you see hemp oil on the list of ingredients, you can be confident that the product is infused with CBD. If you see hemp seed oil, it won't contain any CBD.
CBD boasts tremendous healing properties, bringing relief to inflamed, irritated skin. If you suffer from an inflammatory skin condition, such as psoriasis, eczema or acne, it's a great option to soothe itchy and painful skin. CBD is an anti-inflammatory, which helps to reduce redness and calm sensitivities. It's also anti-bacterial, which helps to repair skin by keeping it free from harmful bacteria.
If your skin is dry, or you find that it dries out when it's cold outside or when you're in an air-conditioned room, it's important to replenish the moisture in your skin. CBD oil is perfect for your skin thanks to its long-lasting and rich, moisturizing effects. It helps keep it hydrated and leaves a healthy glow.
The best CBD products can also help rejuvenate your skin. Wrinkles appear smoothed and tired skin is plumped, leaving you looking fresh, youthful and vibrant.
Did you know celebrities use CBD too?
For starters, everyone's favorite Friend (no, not Chandler), Jennifer Aniston, swears by CBD oil.
Star of "The O.C" and "Vinyl," Olivia Wilde, is a huge fan of CBD lotion.
And "What Not to Wear" scene stealer, Stacy London, took to Instagram to give props to CBD's skin care benefits.
They're joined by the likes of Kristen Bell, Mandy Moore, and Dakota Johnson as vocal admirers of CBD.